Hiking is a great way to experience nature in all of its glory. You will witness sights that will emotionally move you. You will witness sights that show you the majesty of nature and how time is inevitably creeping forward, as you watch animals interact with each other and with nature.
There are many things that can ruin a hike, as nature is often unpredictable, which is part of the experience. Few things are worse than nature harming you or your family and friends on a hike. Snakes are among the hiker's worst enemies. They are hard to see until it is too late, and many emergency medical situations have occurred because of them. Keep reading for some ways to prevent snake bites, and also what to do if one unfortunately strikes.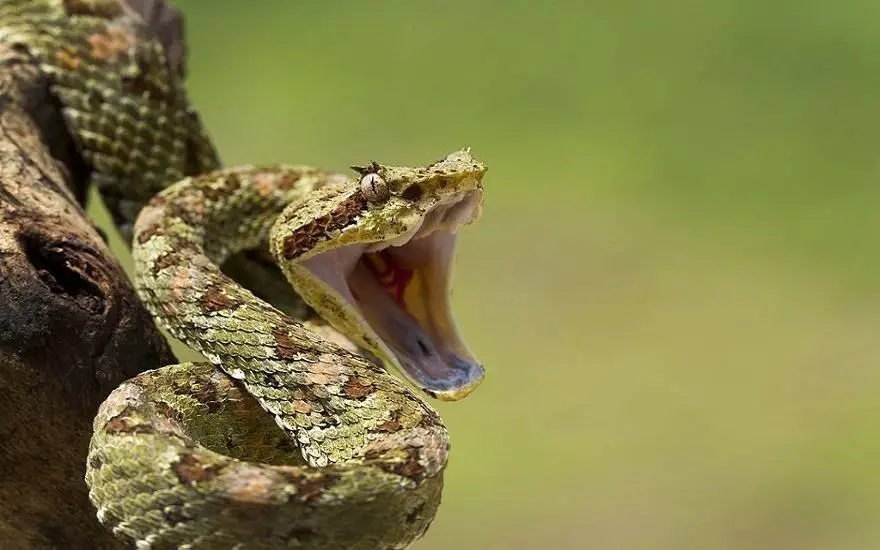 Understand the Area
            This is one of the most important things you can do as a hiker. Any time you decide to hike in an unfamiliar or different place, you need to do your research. Find out any potential plants or animals that are dangerous, not just snakes. Make sure you focus on figuring out what kind of snakes there are in the area you plan on hiking in. Once you see what species of snakes there are, write down everything you can about them. Are they poisonous? What do they look like? It might be smart to write this down and take it with you in your pocket or backpack.
Read also: What to Bring on a Hike
During warmer months, make sure to stay in areas and trails that are less likely to have snakes on them. During colder months or whenever it is not snake season, you can venture out to areas where snakes are more commonly found. It is always a good idea to go to the less snake-infested hiking trails if you have pets or kids with you, as there is no need to take unnecessary risks. Understanding and doing the research for the area you are going to be hiking in is probably the single biggest way you can avoid snake bites.
Choose Wide Trails
One of the worst parts about snakes is that it is often too late to react once you see one. They blend into the brush so well that their camouflage hides them very well from sight. If you are in an area where poisonous snakes can occur, it is a good idea to stick to trails that are widely used and have wide paths. Make sure to hike as close to the center of the path as you can, as this should dramatically reduce the risk you run of getting bit by a hidden snake. If a snake is within striking distance, you should be able to see it on the wide trail. It also helps if the trail you hike on does not have a bunch of rocks and weeds that snakes can hide in. Above all, pick trails you know are safe during snake season and you should reduce the chances of being bitten.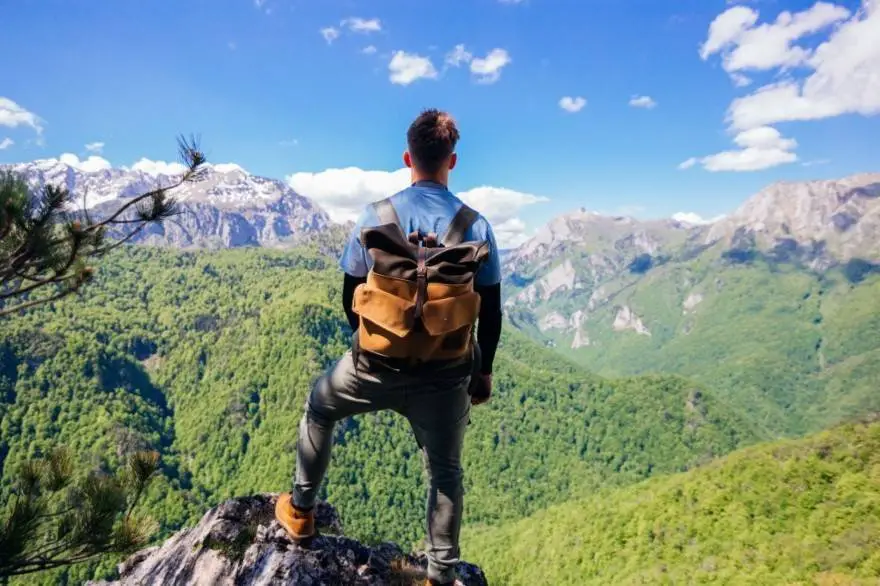 Wear Proper Attire
If a snake does happen to strike, one of the best ways to blunt this attack is by wearing snake-proof clothing. Snake-proof hiking boots are one of the greatest investments a hiker can make. Try to get high ankle boots at least, as this will increase your protection from snake bites exponentially. You can also consider wearing snake bite proof chaps or long, durable pants. These pants can protect your lower leg and upper leg from a snake strike. Even if it is unlikely a snake will strike that high on you, it is better to be safe than sorry. If it is really hot out, this is going to be a decision you have to make. It is also smart to bring a trekking pole or hiking stick along with you. Not only can you use it as a last resort against a snake, but you can also probe ahead of you on the trail for snakes, as it will scare them away more often than not. Wearing the right kind of clothes and gear will keep you well protected from the serpents.
Stay Away From Them
If you do happen to see a snake while you are out on the trails, there is no need to panic. More often than not, snakes feel the vibrations of your footsteps and will slither away before you even see them. Snakes do not want to attack unless they are surprised by you and it scares them. If you see one or possibly hear one (rattlesnakes), stop walking towards it. Figure out if you are in striking range, and if you are, slowly back away. If you are not in striking range, just wait for the snake to move away. Never get close to a snake or try to scare it, as this can provoke a strike.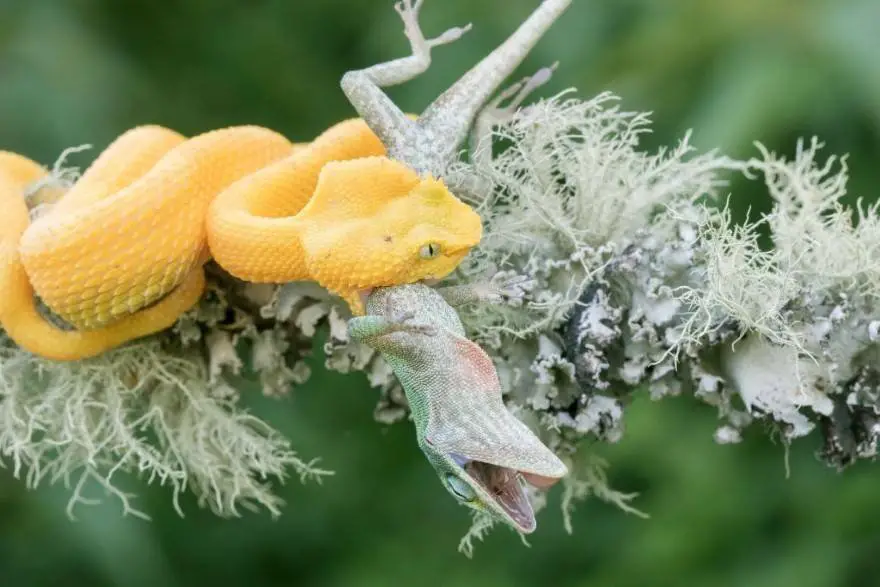 Do Not Treat Snake Bites
            Hopefully, you and your family and friends never get bitten by a snake. However, if that happens, do NOT try to do any of the urban legends that you have heard about. Do not try to suck the poison out of the bite, as this spreads the poison and makes it harder for medical professionals to get it out later. Any other technique you have heard of should not be used in any case, as the most important thing to do is get medical attention.  If cell service does not work, someone needs to go get help as soon as possible. Visit snake-removal.com for more advice on how to deal with a snake bite. Snake bites by poisonous snakes are a very serious matter and treatment is needed urgently.
Even though snakes can give hikers nightmares and cause them to break out in cold sweats, you should not stress over it. Poisonous snake bites are very uncommon in the United States, but they do still happen. Keep in mind that if you are loud enough, snakes will slither away. They do not want to bite you and will be scared of you. In conclusion, take proper precautions against snakes, but focus on enjoying the hike, as that is what it's all about.