Do you know that what is RV generator? What size generator for 50 amp RV is perfect for your house or even your camping place? A recreational vehicle (RV) can bring a lot of comfort to your family during your vacations. But it also requires the right equipment to function at its highest standards.
Depending on the devices that you are planning to use inside your RV, you will need the right generator. Let's look at some of the most important aspects when you choose what generator you need for your RV!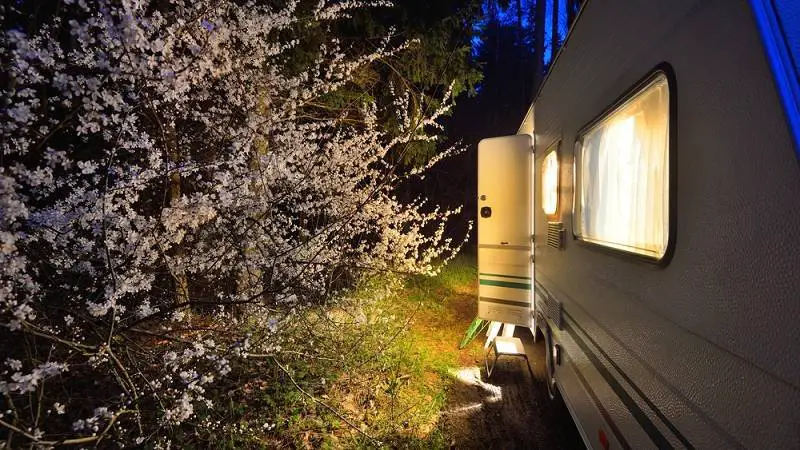 ---
Exactly What Is RV Generator?
The word "RV" means recreational vehicle. It is mainly used in North America. RV generators are particularly prepared for powering RV accessories and appliances. They are costlier than portable generators.
They are expensive but save your cost most due to their constant power for day and night. Moreover, they are nonexplosive and safe to store.
---
What Size Generator for 50 Amp RV and How Can We Select?
Before choosing your generator, consider what devices you have in your RV. Some RVs have a television, a fridge, microwave or electric oven, coffee maker, water heater, etc. And these are only a few items, but according to your needs, you can always add more. And when you add more, your generator needs to be ready to manage that kind of power.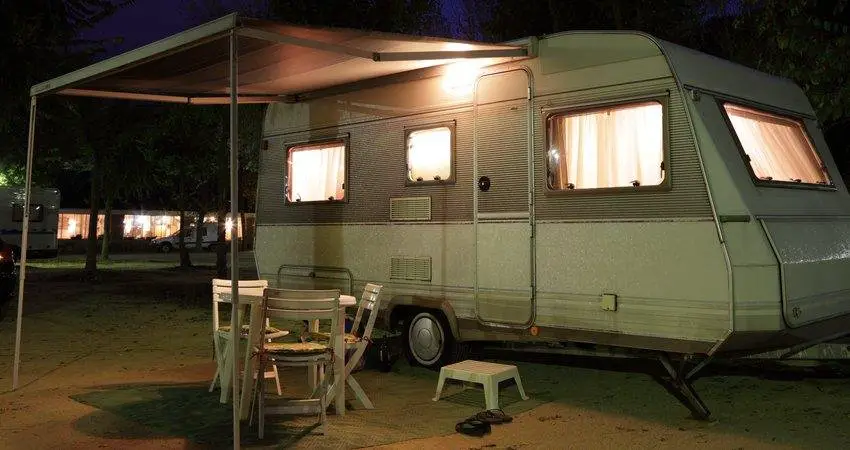 So, your generator has to be built to supply you with the amount of power that you need. When it comes to generator sizes, you can pick from a variety of them. The main factors you should consider are portability, wattage, noise, and brand of the generator.
Consider your current needs but also your possible future needs as well. What if you want to add more devices? If you think about all these aspects, you will not have to replace your generator too often.
1. The Portability of Your Generator
When you choose what size generator for your 50 amp RV, consider that big generator are also heavier. A heavy generator will make it hard for you to take in and out your RV. And in time, this could be a bit inconvenient. But even so, if you want a big size, you can get a generator that has a wheel kit. The wheel kit will make it easier for you to move your generator according to your needs.
So, if you consider getting a generator between 3000 W and 6500 W, it will have a wheel. If your needs are a little more flexible, consider getting two smaller generators. For instance, two generators of 2000 W each will give you a lot of flexibility. You can use them both or just use one of them at a time. It is a great way to save power as well instead of wasting it.
2. Get a Generator with Enough Wattage
The wattage is important when you buy a generator because it has to be able to manage all your devices. To make the perfect choice for you, check the start-up wattage for your devices. Adding the values of the start-ups will help you choose the right generator wattage. High power generators will also be bigger, and this is another aspect that you need to consider.
Also, the wattage is the most important aspect that you need to worry about. It doesn't matter if your generator is small and portable, as long as it doesn't supply enough power. So, you might put the size on a second place and make sure the wattage is what you need.
3. Consider the Noise Factor
The noise of your generator might not seem like a very important factor to consider, but it is. Imagine if your generator makes a lot of noise how uncomfortable it will be for everyone around. There are different brands on the market, and they all have different characteristics. So, after you made sure to know the right wattage, check the noise factor.
Unfortunately, if you end up with a noisy generator, you will not be able to fix this. And in the long run, it can be a problem for you and your family. Plus, a noisy generator has a strong negative effect on your comfort.
So, this is not a factor that you can neglect. Also, the smaller generators tend to make less noise. Keep this in mind when you choose what size generator for RV you need.
4. Brand of the Generator
A generator is an investment, and you should be able to use for a long time. To do so, the quality of it is quite important. A good research will help you see what the best manufacturers are and which one suits your budget.
Some examples of best generator brands are Honda EU3000IS or Yamaha EF3000ISEB. Of course, there are other brands as well, and some are expensive while others are more budget friendly.
Yamaha EF3000iSEB, 2800 Running Watts/3500 Starting...
The Boost Control Unit (BCU) senses when extra power is needed and boosts output for up to 10 seconds
Sound absorbing material, used in key locations, does not resonate sound. Newly designed muffler and molded fan produce unbeatable noise reduction
Greater fuel efficiency and noise reduction by automatically adjusting engine speed to match the load
Last update on 2019-03-19 PST - Details
Make sure to check the reviews and history of the manufacturer. It will help you base your decision on reliable experiences that other buyers had. And after you have enough information, get the best generator for your budget. It is not something to save money on if you are looking for a quality product with a long lifespan.
These are the main factors to consider when you choose what size generator for your 50 amp RV is best. But your budget is also something that needs to be calculated before you make your final decision. The size of your generator will be strongly related to the devices that you will use. I recommend Honda EU3000IS 50 amp RV which is really perfect for you.
But if you plan to add more appliances to your RV, getting a stronger generator is important. If you have any more questions, just feel free to ask us. If you are satisfied with this post, please share it with your friends and comment us.